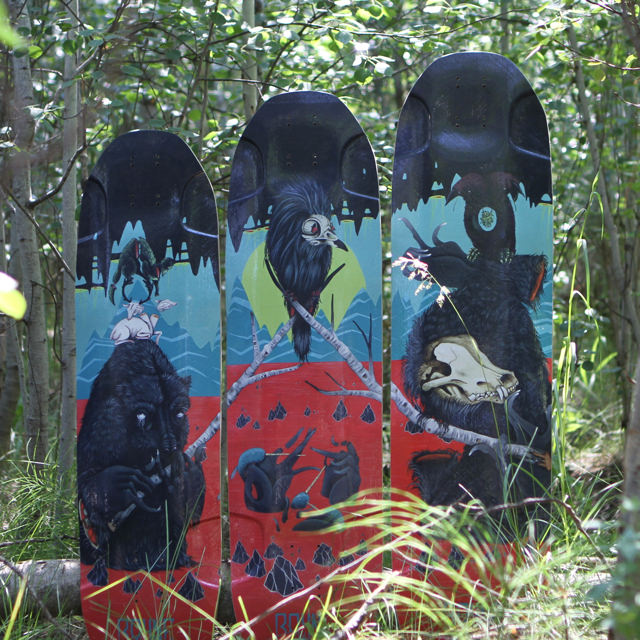 Thanks to the lovely folks at Rayne Longboards, I was able to connect (via email) with the artist behind Darkside Series, Caleigh Illerbrun.
The Longboard Store: Congratulations on the Darkside Series graphics! Can you tell me a little about yourself?

Caleigh Illerbrun: Thank you! I grew up in British Columbia, Canada but after University I moved to the UK, where I've been for the last 8 years with my husband and cat. I always enjoyed drawing and creating growing up so naturally, I took a Fine Arts degree as a reason to continue my draw-all-day-everyday-lifeplan.

TLS: The connecting image was a brilliant idea. What inspired the graphic itself?

CI: I have been painting creatures similar to the graphic for Rayne for the last 4 years or so. The Darkside graphic was a continuation of that really. I can't really say what inspired the graphic really - as I have no idea but I do know that when coming up with the initial idea, I was thinking about rituals.
TLS: What medium did you use?

CI: I consider myself a drawer a lot of the time, even though I use paint. I feel like I paint in a way that is maybe more like drawing rather than using paint in a painterly way. I use acrylic paint on paper - fairly simple process. I scan my final work in and piece it back together in photoshop - sometimes tweak things here and there.

TLS: I think the Creature Series is fantastic. What inspired that work?

CI: I've always enjoyed exploring relationship and subtle interactions between characters. I try not to get too deep in to the why as I am so much more interested in hearing what a viewer thinks or takes away from it, bringing their own experiences in to the equation. As I said I grew up in Canada and moved to the UK; after a few years here I started to notice a lot of Canadian-isms popping up in my work - such as the scenery and the animals.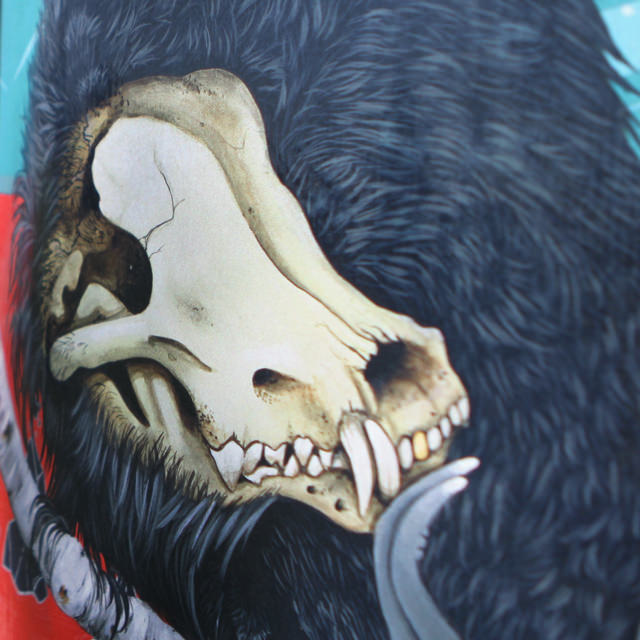 TLS: Do you skate?

CI: I don't skate but hopefully that doesn't impact my ability to create rad graphics for longboards. Lol - I tried skating once when I was 15 and bailed hard, never tried again. However, I've been snowboarding for as long as I can remember.

TLS: Are you working on any projects in the future? If so, what can we expect to see?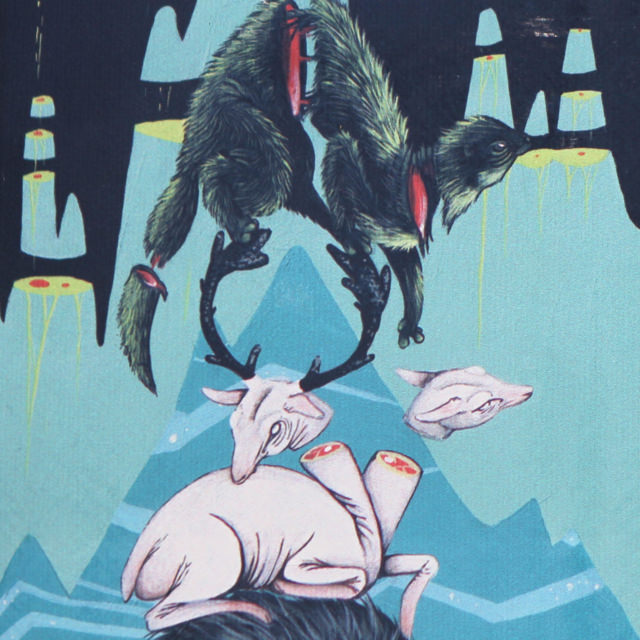 CI: There's always projects in the pipeline, which if you follow me on instagram (caleigh_ill) you may catch a glimpse of and I'm continuing to work and develop on my creatures series and hoping to do some more murals this year.

TLS: Where can our readers find your work for sale?

CI: I've recently closed the part of my shop that contained prints and products, to focus on my 9-5 job. However, it should be back open shortly and that can be found at www.caleigh-ill.com and you might be able to snag yourself an original painting if your keep your eyes peeled.

Thanks for taking the time to talk with me Caleigh! Cheers!