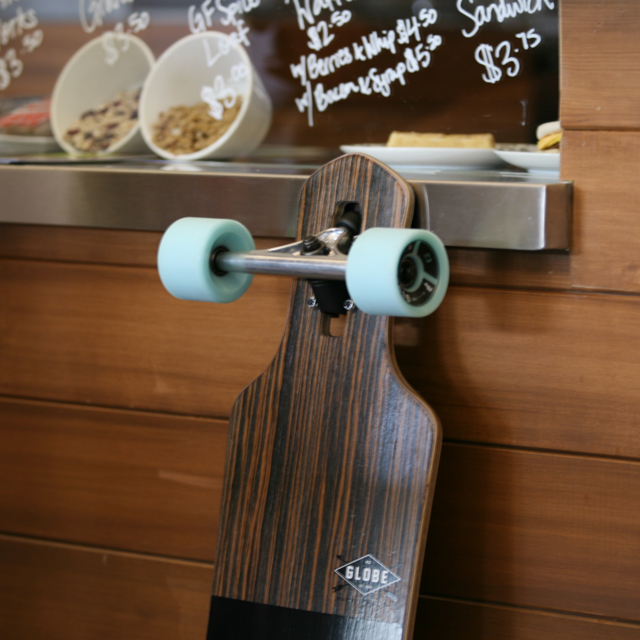 Scott and I went on an adventure to the new coffee cafe down the street from The Longboard Store warehouse.

Before even describing the ambiance, I want to immediately give the customer service 5 stars. Their genuine friendliness paired with efficient service made me feel like I had been a regular for years. No snobby baristas here, only inviting people looking to make you comfortable. To Jake, Rebecca, Scott, Noel, and Justine; thank you. Seriously.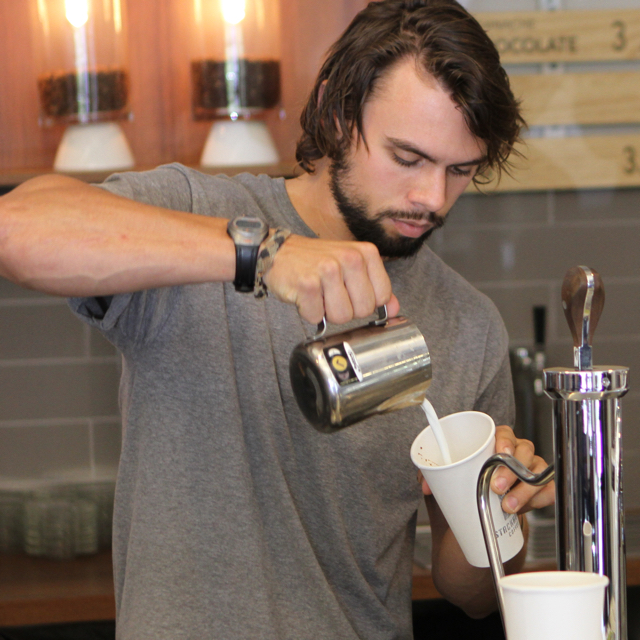 A pinch of rustic meets industrial, and it works. The style is balanced flawlessly. I ordered a coffee on nitro. Yes. Black coffee on nitro. Go get your mind blown if you are a self respecting coffee drinker. I wanted to try the bar, but it was 9am on a Tuesday and I was with my boss. I will be back. Soon.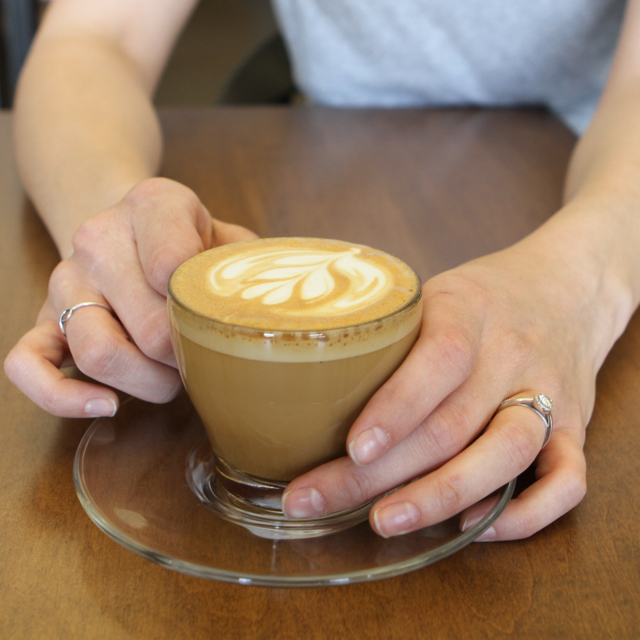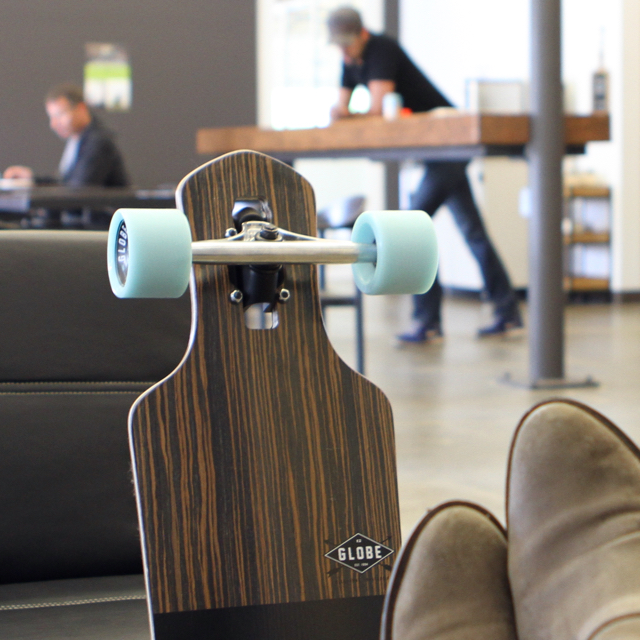 Along with the "is this real life?" coffee, I could smell the productivity coming from the nearby start ups. The cafe was full of casual business meetings and remote workers on their laptops. The coffee got me amped, the environment inspired me to work. The garage door style wall filled the room with natural light. After it was opened, it let in the sweet taste of spring while connecting to the outside patio.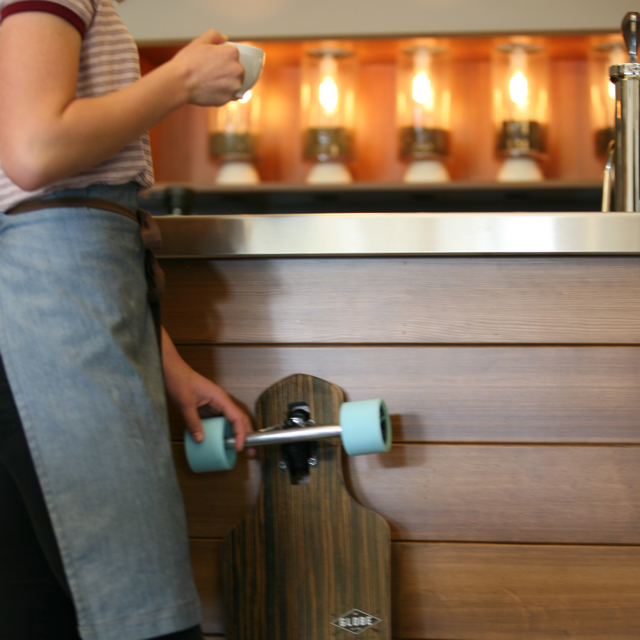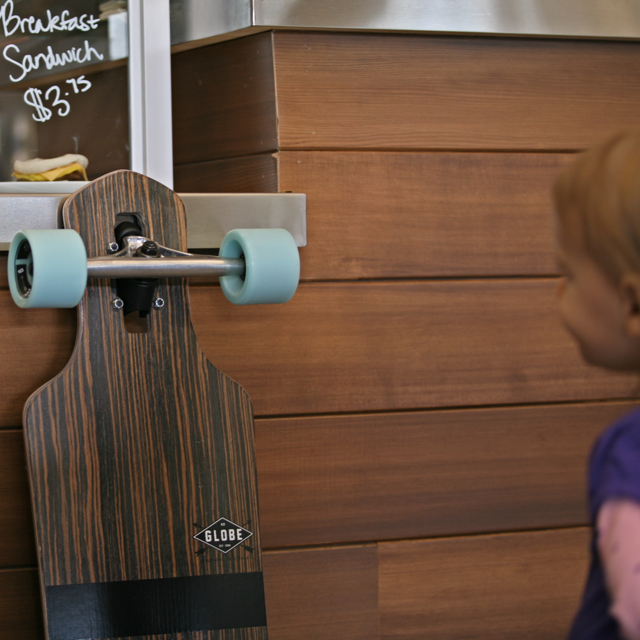 We brought along the Globe 35" Geminon due to its compact size and walnut finish. Beauty and functionality, hurray! The powder blue wheel give it that extra pop against the dark details. Features including, drop through mounting, radial concave, and wheel cutouts make it a versatile board for a versatile human.

You'll find quality service and "order seconds" coffee at Stackhouse Cafe and Bar. You may also find me, sipping and working on the patio.

Signing off,

The WordSmith

https://www.facebook.com/Stackhousecoffee
Located on 1001 SW Emkay Dive in Bend, Oregon