Recently, we have seen a large increase in longboard interest from girls! If you're a girl looking for a longboard, you're in the right place. Getting the right longboard for you is a huge difference maker when riding. For girls, this often means a slightly smaller board than for boys. Some longboard brands, like Arbor, have specific longboards made for girls such as the Arbor Axis 37" B4BC Solstice.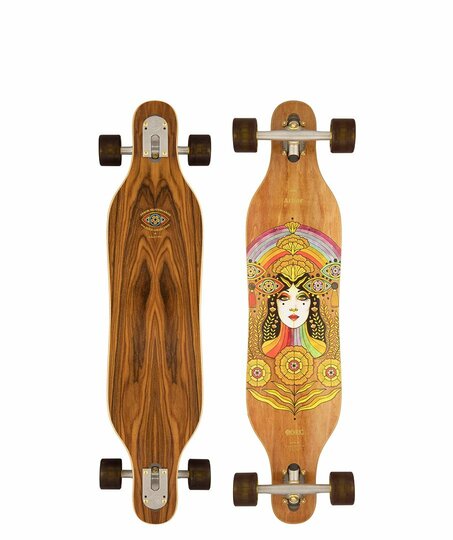 This women's longboard is slightly shorter and narrower than its "big brother", the Arbor Axis 40" Flagship. A portion of the Arbor Axis B4BC Solstice sales benefit Boarding For Breast Cancer (B4BC). The B4BC Solstice is almost identical to the Arbor Axis 37" Flagship except for the graphics. This arbor longboard is a prime example of a great longboard for girls. Its smaller dimensions mean optimized performance for girls.
A shortened wheelbase and length are the two most important aspects when finding the best longboards for girls. Having a shorter longboard allows girls to keep better control over the board. If you are interested, check out our girl longboards.