Most kids are taught to ride a bike when they are only five or six years old. Why not teach them to longboard too? It is generally much easier to learn how to ride a longboard as a kid instead of waiting until adulthood. Learning to ride a longboard is not always an easy process, but it is extremely rewarding. Once you know how to control your board, the opportunities are endless. With the right longboard, your kid will be cruising around in no time.
Most kids need a smaller than average longboard. This will allow them to control the board easier. The best longboard for kids is under 36" and with maximum stability. A great example is the Madrid Blunt Felis or Madrid Blunt Mandala.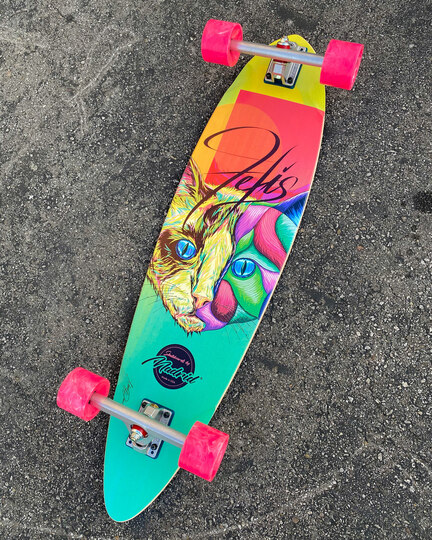 The only difference between the two being their graphics. These two Madrid Longboards are high quality maple built for stability. They are small enough to be controlled by kids, but big enough to provide the smooth ride every rider wants.
One of the best ways to get your kid immersed into longboarding is going to the skatepark. Skateparks are becoming more and more popular across the United States. If you're lucky enough to live in a state with warm weather such as California, you may have tons of great options for skating. If skateparks are not your vibe, take your skateboard out to a smooth street and cruise around there. Check out our hand selected longboards for kids. If you have any questions, email us at [email protected]