A pintail longboard is defined by having a pointed nose and tail. This type of longboard is directional, meaning it's only meant to go in one direction: forward. Typically designed with top mount trucks, this deck style offers great stability, making it great for cruising and carving. The pintail design is a very traditional skateboard design, meaning there are tons of options if you're looking to find one.
When it comes to finding the best pintail longboard, after considering length and quality, all you need to worry about is finding a graphic you love. If you're looking for a standard size longboard, you'll want something between 33"-38". If you want your longboard to last a long time, quality is extremely important. While you can find cheap boards online, they tend to wear out very quickly. Luckily, if you shop with us, you don't need to worry about this because we only offer the newest and highest quality longboards. Here are some great starters: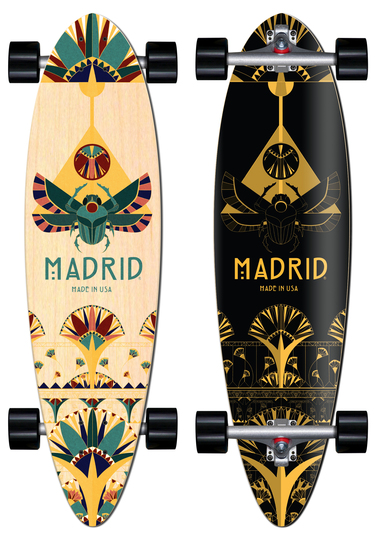 The Scarab is the newest member of Madrid's Blunt Series. This pintail is built with strong Canadian Maple and comes ready to ride.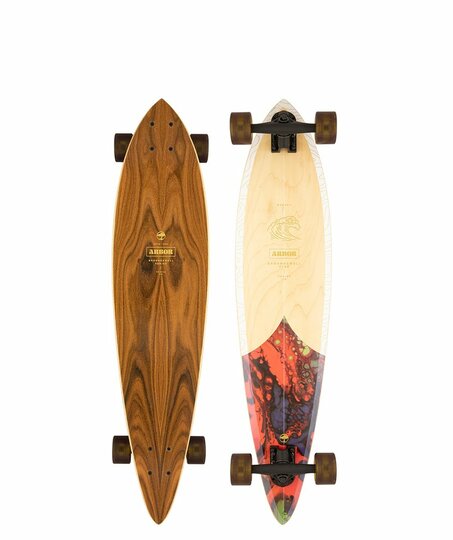 The Fish Groundswell has a classy wooden top and a glossy smooth underside.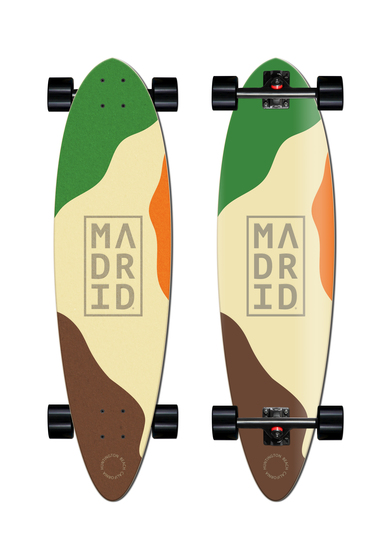 The Desert is a simple, but eye capturing pintail longboard that excels in carving. The board's design allows for sharp turns without the risk of wheelbite. This board is a classic.
You can also view all our pintail longboards. If you have any questions about pintail longboards or longboarding in general, email us at [email protected]