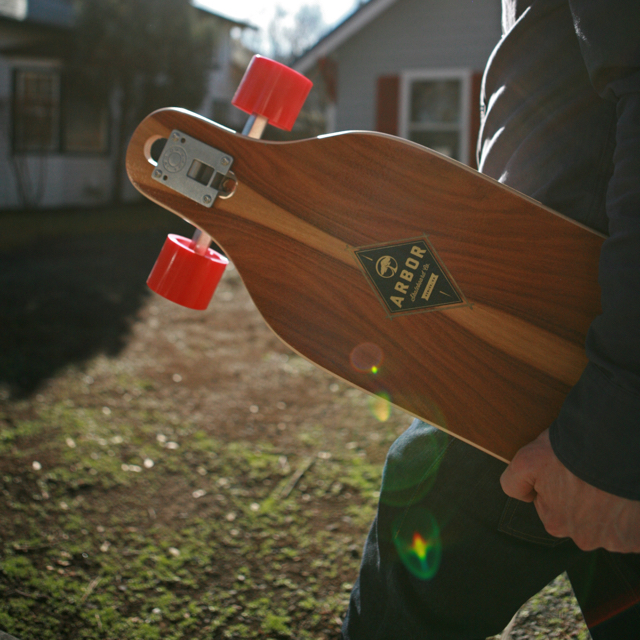 I woke up tired and dreary. The faint word of "coffee" escaped my lips like the dream I was pulled from. The Arbor Axis and I were out the door headed for work. Instantly greeted with blaring northwest morning light, my eyes watered with every push from the head splitting cold.
The Axis eased the invasive terrain by dodging uneven sidewalk cracks, out running yellow street lights, and cruising by oblivious pedestrians.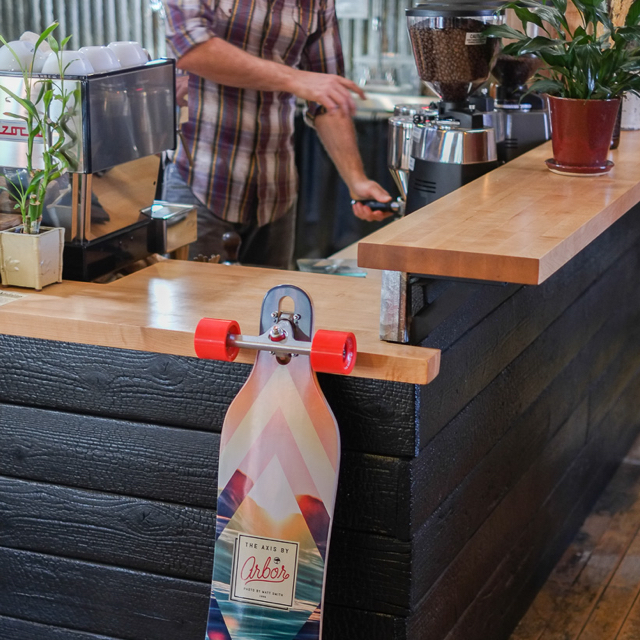 Eventually, I was brought to an abrupt halt at an intersection. Across the street, I saw the warm invitation of an open sign. To the bustling commuters racing by, it only read open. But to me, it was sincerely reaching across my barren outlook and fearlessly hugging my frosty attitude.

The creaky door protected the line between the outside world and escorted me into the Palate Coffee Bar. Emerging in to the muted vibration of conversations, the smell of coffee and sympathy filled my lungs. The gentleman at the counter took my order with a smile and had a voice like pure maple syrup.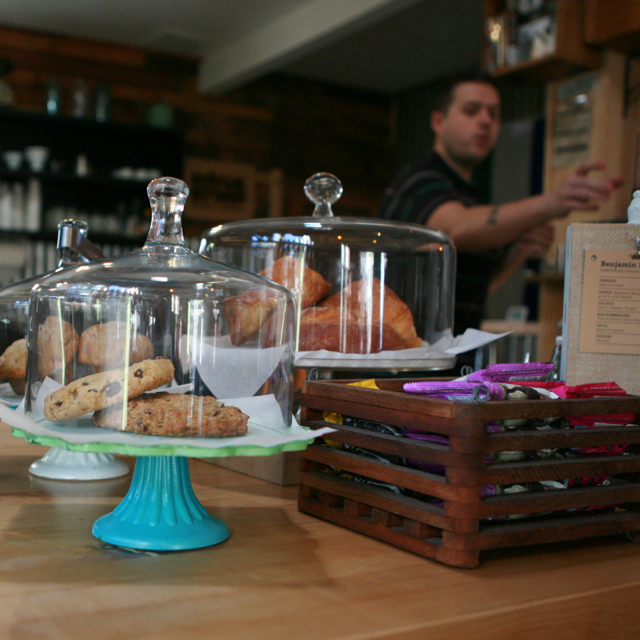 The baristas, Lief and Jason, moved in a synchronized dance around one another. The machines were extensions of their hands as they measured, ground, steamed, brewed, and poured different recipes I only knew as coffee.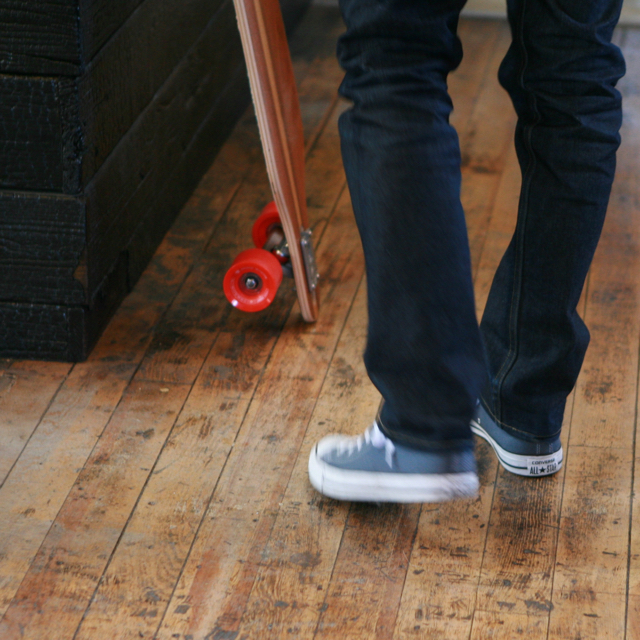 As the cup embraced my stiff fingers, all sound faded to silence. The coffee kissed my lips good morning, flowing into my soul. I stared at my board as I sipped. The Axis was a pleasant reminder of the summer to come, with endless days of freestyle skating. I fell into the graphic of swelling waves and sunset. The koa veneer comforted me like the brown sugar in my drink. The Summit Wheels that fought the daily obstacles where still, relaxing on the Caliber 180mm trucks.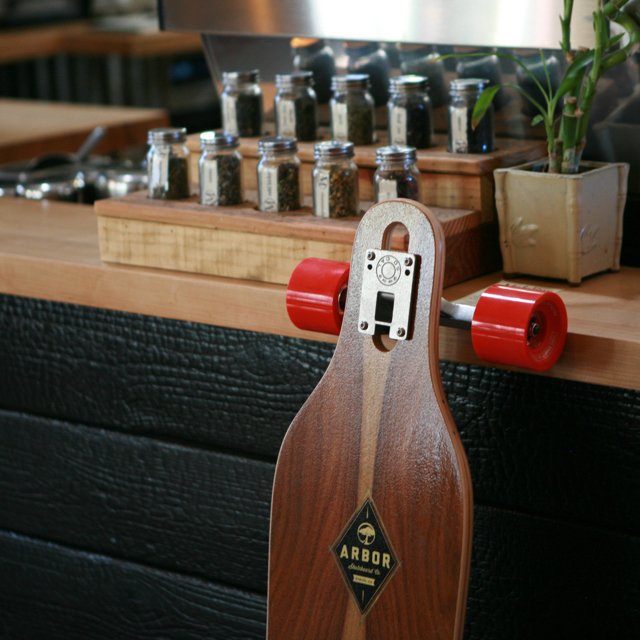 I reluctantly walked out of Palate, I noticed the traffic has quieted and the sun was soft on my face. As I turned on the responsive trucks, the Axis was carving a new day for me. It's concave hugged my feet while it's flex handled any bumps trying to stop me. I broke into a deep carves without a worry, the sugary wheels responding to the slightest command.