It's a bittersweet feeling when the spring weather starts. Losing snow means the end of snowboarding season, a sport that inspired many longboarders and longboarding companies. Thankfully The Longboard Store has a cure for your sadness when the snow melts. The cure you need is a high dose of Longboarding. The closest thing to snowboarding on pavement. Cross training will enhance your skills during the off season with improving your balance by learning to push, carve, foot brake, and slide. Carving will give you the fresh powder feeling while strengthening your ankles and calves.

Not sure what board to buy? We put together 3 different longboard completes that are inspired by snowboarding to keep your skills on point and stoke at full level: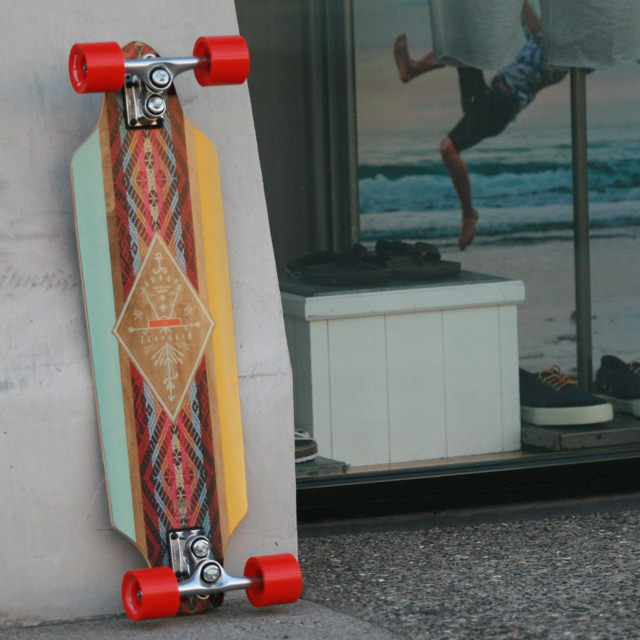 1) Arbor Zeppelin Prebuilt 32"

Deck: This compact board has wheel cutouts to reduce the chance of wheel bite. Radial concave runs down the platform for grip and support.

Trucks: The special component on this deck is the Sidewinder Trucks. Unlike any other truck, these have two kingpins, making them the most carve intensive truck on the market. Because of the multiple kingpins, the board sits higher above the ground and is less stable at high speeds.

Wheels: The Arbor Summit 71mm 78a Red Wheels have squared lips for grip during carves and sharp turns.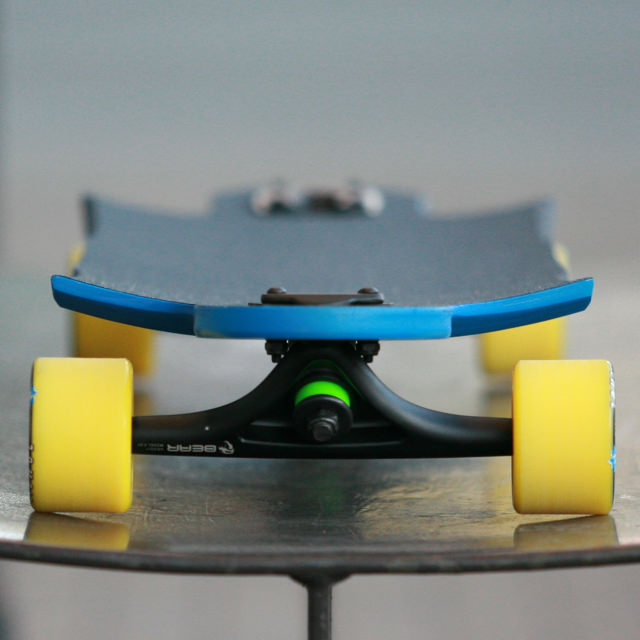 Deck: The Landyachtz 9 two 5 is designed with symmetrical rocker from tip to tip for snowboard-like comfort that cradles your feet. This, combined with radial concave, creates pockets to keep your feet secure on the deck. With drop through truck mounts to lower you close to the ground, gas pedals sit on the side of the platform for slide control. Wheel cutouts eliminate wheel bite.

Trucks: The Bear 852 181mm Black Trucks have a 52 Degree baseplate for aggressive carving and agility.

Wheels: Hawgs Mini Zombies 70mm 82a Yellow Wheels were meant to slide. Just like throwing powder on a snowboard, these wheels can be thrown sideways to shed speed or to gain style points. It's also just plain fun.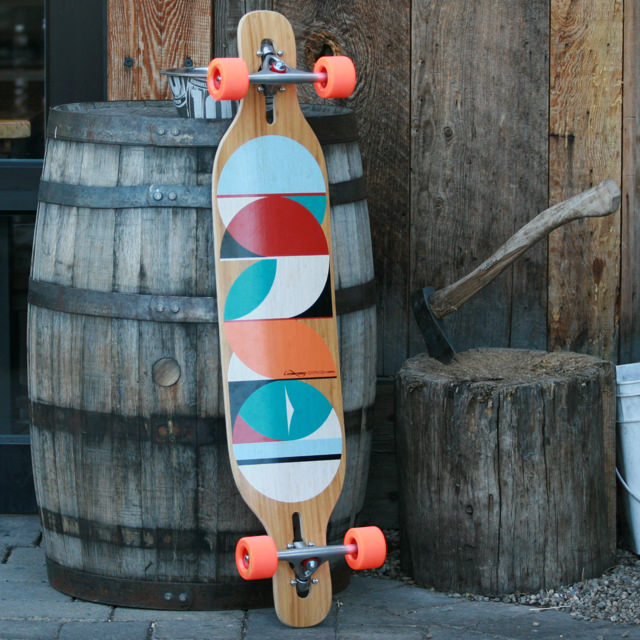 3) Loaded Dervish 43"

Deck: The Loaded Dervish is a drop through deck, meaning it lowers the center of gravity closer to the road. This imitates a snowboard which lays directly on the snow. The platform has SUPER HIGH rebound camber for response and mellow radial concave for comfort. The twin tip design is symmetrical and can easily be ridden switch or regular. Different flex variations give you the option for more or less flexibility according to your weight. Wheel wells eliminate wheel bite. To top it off, the Dervish has multi-course grip tape with heavier grip on the more necessary areas.

Trucks: Paris 180mm Trucks have a 50 degree baseplate for carving and stability.

Wheels: The Orangatang Cage 73mm 80a Wheels have rounded lips and stoneground surface for consistent slide maneuvers every time.