Picking a new longboard can be a challenging task. With so many great longboards released this year, there are lots to choose from. If you're struggling to decide which longboard you want, you've come to the right place. We'll be evaluating the highest quality longboards from 2021. We've chosen our top picks from a few different categories including various riding styles, the best overall longboard, best for budget, best for beginners, best for girls, and best for college. Here are our choices and the reasoning for each of them:
Best Overall: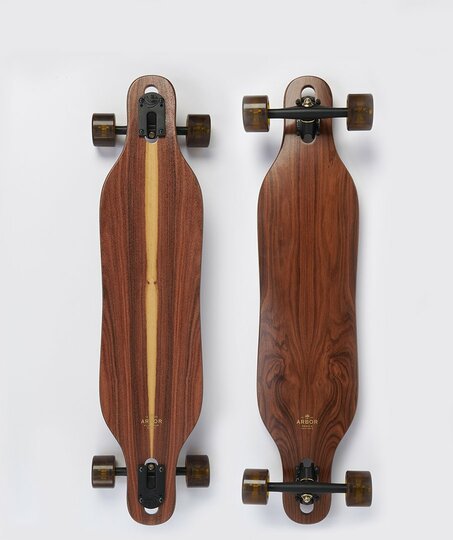 The Arbor Axis 37" Flagship longboard is an all around masterpiece.The Flagship is the classic wooden Arbor longboard created in the most sustainable way. Ready to cruise and carve, this board is extremely versatile.
Best for Budget: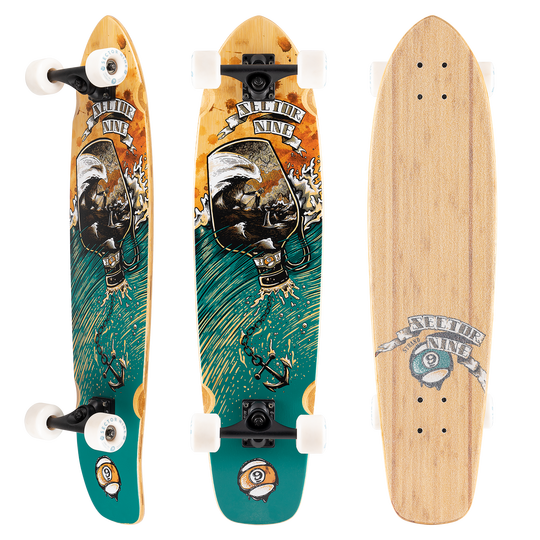 If you want the most bang for your buck, the Sector 9 Strand Storm 34" is your ticket. Selling for $159.00, this board is significantly less expensive than its Sector 9 counterparts. Not to mention, the Strand Storm is an elegant cruiser and perfect for any level rider.
If budget is the most important factor for you, check out our longboard sale to get the best deals!
Best for Beginners: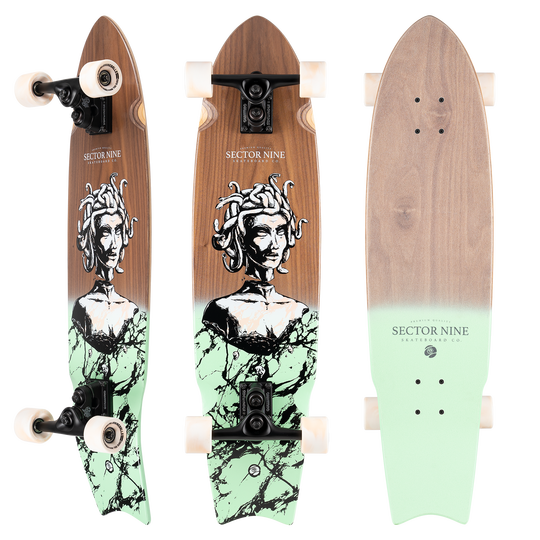 The Sector 9 Gorgon Unagi 34.5" is an all around masterpiece. Everything from the wheels to the grip tape has been perfected. Like I discussed in my College Campus Longboarding blog last week, cruiser boards are easy to learn on. This is a board you can ride even after you've become an intermediate or expert rider, making it a great board to purchase if you're trying to get better.
Best for Girls: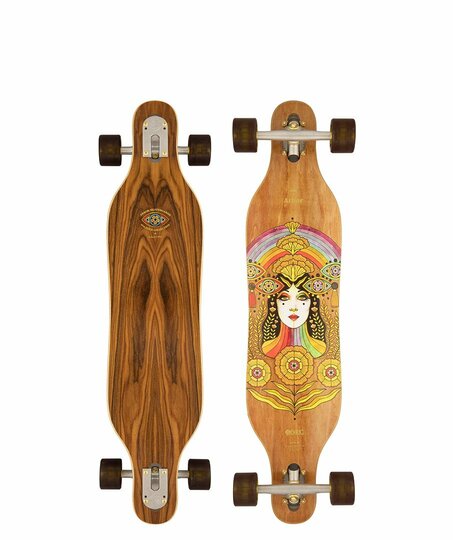 The Arbor Axis 37" B4BC Solstice is a slightly shorter and narrower version of the Arbor Axis Flagship 40". Designed for women, this longboard is perfect for riders who want a similar ride and feel as the Axis 40" in a smaller form factor. A portion of all Solstice Collection sales benefit Boarding For Breast Cancer (B4BC).
Best for Cruising: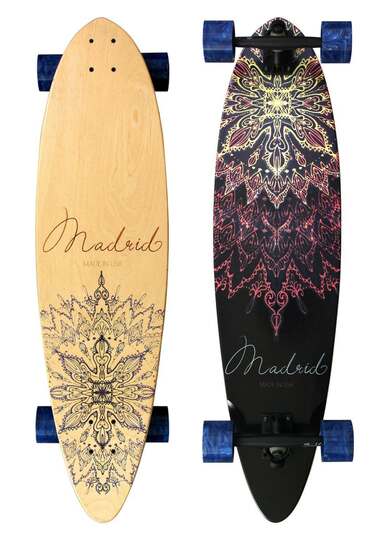 I personally ride the Madrid Blunt Mandala around town and have experienced its smooth ride firsthand. My favorite cruiser, this 36" pintail is stable, easy to turn, and great for all skill levels.
Best for Carving: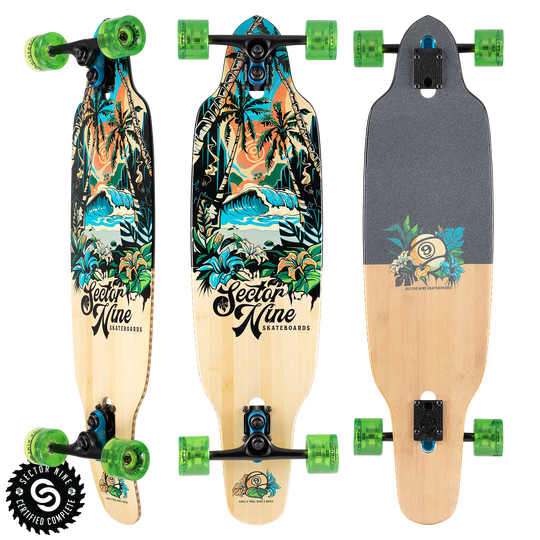 From Sector 9's Paradise Bamboo Collection, the Aina Striker is designed for carving. The board's wheel cutouts allow for hard leans without the risk of wheelbite. The drop through truck mounts lower the board's center of gravity which greatly adds stability. You can't go wrong with this carver.
Best for Commuting: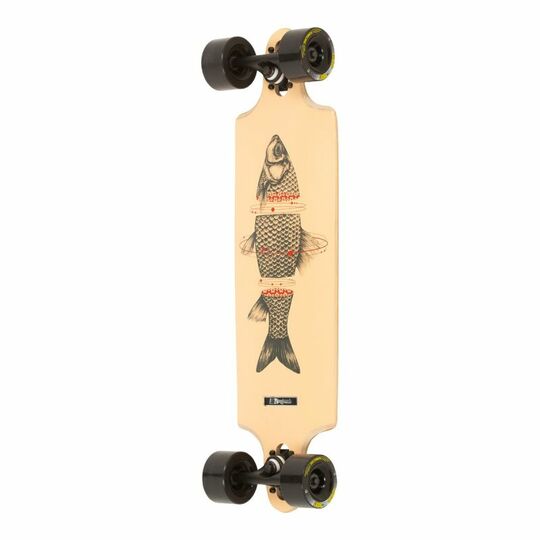 The DB Sashimi 33" Drop Through has a short wheelbase making it nimble and easy to dodge obstacles. The deck features drop through truck mounts, medium concave and rocker that work together to produce a stable easy to ride platform that is equally capable of cruising through congested beach neighborhoods or exploring your favorite downhill.
Best for Downhill:
DB 41" Paradigm Blue and Gold: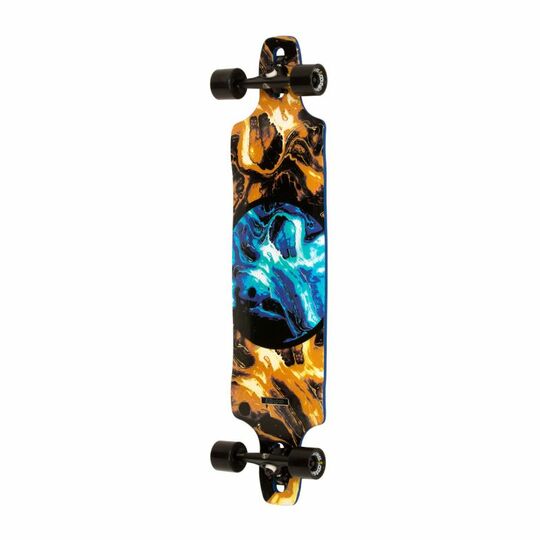 The DB 41" Paradigm Blue and Gold Drop Through is designed for freeriding and downhill. The board's wheel cutouts help to reduce the chance of wheel bite. The drop through platform drops down into a subtle elliptical W concave creating functional dropped pockets for foot leverage and superb slide control.
Best for College:
Sector 9 Eden Ft. Point 34" Complete: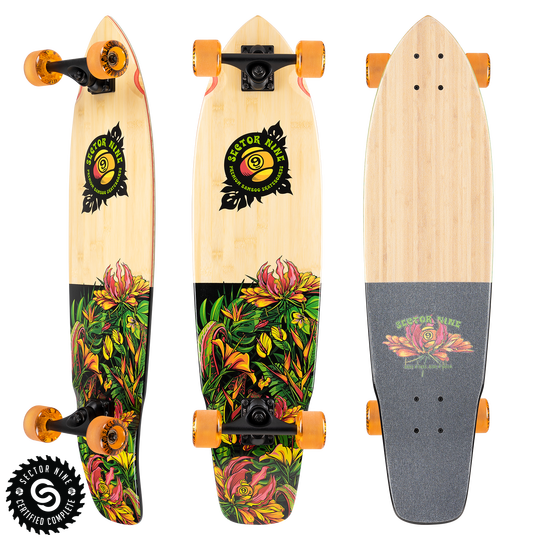 The Sector 9 Eden Ft. Point 34" is a versatile longboard that is stable, easy to ride and the compact design makes it a perfect campus cruiser. Check out my previous blog on College Campus Longboards for more on this topic!
If you have any questions regarding these longboards, you can reach me via email: [email protected]